Profitability of investment into stone - 10 benefits
Why is it worth investing into stone elevations and other stone elements? Get to know 10 indisputable benefits of this timeless building material.
1. Stone means a physical perfection
This is mainly due to its properties of thermal conduction. For thousands of years massive buildings have been absorbing warmth, thus preventing their overheating. Moreover, when the temperature falls down, the warmth that is accumulated in stone, is gradually given off, simultaneously heating the building. It comes as no surprise, that numerous studies demonstrated that the amount of energy needed to heat a multi-storey facility with the stone facade is much lower than the one needed to heat the building of the same size with the glass facade (100-150 kWh/m2 to 300-700 kWh/m2).
2. Stone means hardness
Owing to its resistance to compressive strength and to abrasion, stone is the material, which is called "the eternal one" with good reason. Thanks to those properties, floors paved with granite or other hard stones, last for tens of years, without noticeable signs of deterioration.
3. Stone means variety
Indeed, I do not know if there is any other material which would be able to come in such a wide variety of colours and textures. Actually, the diversity of ideas is limitless. Properly treated, stone will meet all your expectations and will go well with every project if the right material is used.
4. Stone means price attractiveness
Obviously, when you look at the initial costs of buying stone or synthetic materials, they bear no comparison. However, incredible durability of stone, low costs of its maintenance and cleaning, make it definitely much more attractive material in view of long, ten-year perspective and the cheapest one considering the fact in the case of stone you can forget about repairs and the necessity of replacing it. Properly treated and maintained, stone will serve well for years to come.
5. Stone means the protection of the environment
It is not without reason that stone is widely used in bathrooms and kitchens. As it is the creation of nature, it does not contain any ingredients that might be damaging to your health. Even if flame-treated, stone does not emit any dangerous substances. Besides, there is no need to apply any preparation before using it, apart from the attested impregnates.
6. Stone means ecology
It is almost a ready-made product, created by nature. It only wants being quarried and treated, without being produced from scratch. As such, it is not as energy consuming during the whole production process.Additionally, having natural ingredients, the production wastes are not detrimental to the environment. They can even be processed into conglomerates or intended for post mining land reclamation.
7. Stone means three-dimensionality
This property gives any stonemason enormous opportunities of shaping stones. And I mean, both tiles and block stones. The greatest asset of any stone is its ability to be cut, joined, textured and sculpted in any possible way you want (polishing, brushing, water jetting or graining). That is what makes stone such an incredible material, especially if you aim at achieving the most spectacular aesthetic effects.
8. Stone means tailoring to customer individual needs
Natural stone is extracted in so called blocks. Their size depends for the most part on transportation capabilities. Blocks of maximum 24 tons are shipped to Poland. Blocks in turn are cut down into slabs. Then these slabs are cut out and processed in accordance with the project requirements. A myriad of possibilities of treating and shaping stone enables us to carry out even the most unconventional projects required by our Customers, which enormously increases the value of this material.
9. Stone means fascination
Stone is the creation of nature. For that reason, it is found in a wide variety of textures and colours. There is an immense diversification and a multitude of choices. Every stone has different intrinsic properties owing to its type and the way in which its ingredients are bound. It is not a homogenous man-made product but a unique work of art displaying the plurality of forms.
10. Stone means longevity
It happens very often that building materials undergo deterioration over the course of time and are unsuitable for everyday use, not to mention the loss of their aesthetic functions. However, with time, stone only gets covered with patina, which does not damage it in any way but ennobles it. Apart from being easy to be maintained and cleaned, stone can last for tens of years and when properly treated and built even for hundred years.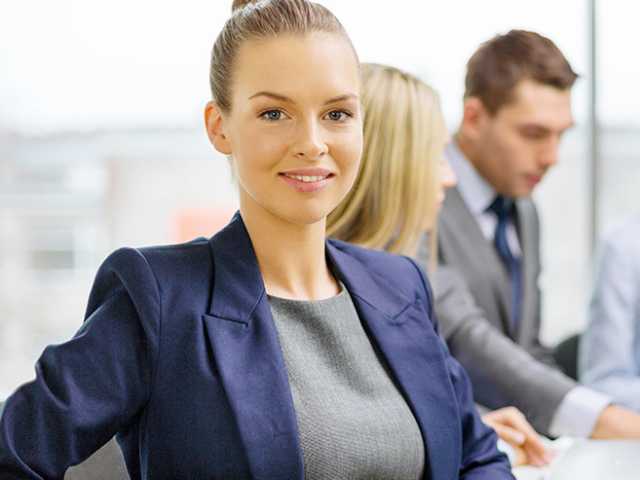 Czytaj również
"KRAK-STONE GRZESIKOWSCY" SPÓŁKA JAWNA
realizuje projekt dofinansowany
z Funduszy Europejskich
Wzmocnienie konkurencyjności przedsiębiorstwa "KRAK-STONE GRZESIKOWSCY" sp.j. poprzez opracowanie strategii wzorniczej dla nowych produktów
Kwarcyt to naturalny kamień, który dzięki swoim właściwościom znajduje szerokie zastosowanie w wykańczaniu i aranżacji wnętrz. Ma bardzo mocno zbitą strukturę, jest twardy, wytrzymały, odporny na zniszczenia i plamy. Te cechy sprawiają, że idealnie sprawdza się, jako materiał do wykonywania parapetów, blatów kuchennych, podłóg, a nawet obudowy kominków. Dodatkowo wizualnie przypomina marmur, więc każdemu wnętrzu doda elegancji i niepowtarzalnego stylu. Co jeszcze kryje się za popularnością kwarcytu?
Największą ozdobą onyksu jest jego barwa. Najpopularniejszy jest kolor czarny, złożony z występujących kolejnych warstw białej i czarnej, ale równie pięknie prezentuje się w kolorze zielonym. Nic dziwnego, że cieszy się on popularnością w branży jubilerskiej. Dzisiaj jest on wykorzystywany przez architektów i projektantów wnętrz. Ze względu na jego nieprzystosowanie do niekorzystnych warunków atmosferycznych, wykorzystuje się go do elementów dekoracyjnych wewnątrz budynku. Jego największą ozdobą jest to, że jego struktura pozwala na przepuszczanie i rozczepianie promieni światła, dlatego bardzo dobrze prezentuje się podświetlony. Dlatego często przed jego montażem pod spód kamienia, zakłada się stelaż ze źródłem światła. Pozwala to uzyskać niepowtarzalny efekt. Każda jego płyta ma unikalne ułożenie słojów.