Placing an order
Getting to know the process of placing an order, from the initial pricing to the final installation.
I. The initial pricing
Placing every order starts with this stage. In order to establish the initial price, we need to get the following information:
kind of stone
the dimension of chosen elements
edge-marking schemes
type of edges
worktops - kind of sinks: countertop, over-mount, drop-in or suspended ones
installation and dimensions: YES or NO (if YES, state the place of installation)
any other information that may be vital to the project
In other words, the best thing is to do a drawing (a technical drawing or a freehand sketch) and to enter the above information. Having acquired this information, we will be able to give you rough estimates of your order. You can either do it in our office in person or send an enquiry by an email/using the enclosed form, which we cordially encourage you to do.
Note: our quotation is valid within 30 days of receiving it. This is only an initial quotation. The price can either be increased or decreased, after the actual measurement has been taken.
II. Advance payment
We always charge our Customer 30% of the value of their order. For us, it is a guarantee that we are taken seriously by our Customers. There have been cases, in which we cut the material according to the placed order and the order does not come into effect. Without receiving the advance payment, we do not formally enter such an order into our system. The order processing time starts with the date of receiving the payment.
III. Measurement
The next step is to schedule an appointment to take measurements (If you wish so). This is a paid service and the amount due is not refundable if you cancel you order – only because our employees do their job and have to be paid for it by us. Similarly, we have to cover the transportation costs to the location of the measurement.
IV. Order processing
Cutting and processing the elements according to the received project specification and the Customer's requirements.
V. Installation and payment settlement
Our team delivers all the elements to the installation location and performs the installation. After the installation, the due amount is paid either in cash or by bank transfer (if the installation is not included in the project, then the due amount is payable upon the performance of a contract).
NOTE: Our company does not do any electrical or plumbing installations.
UWAGI: Nasze przedsiębiorstwo nie wykonuje podłączeń elektrycznych i hydraulicznych.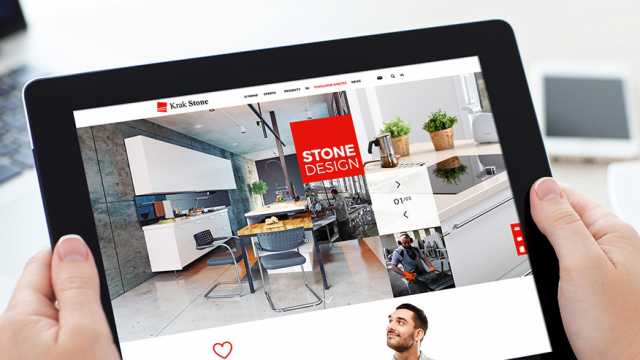 Czytaj również
"KRAK-STONE GRZESIKOWSCY" SPÓŁKA JAWNA
realizuje projekt dofinansowany
z Funduszy Europejskich
Wzmocnienie konkurencyjności przedsiębiorstwa "KRAK-STONE GRZESIKOWSCY" sp.j. poprzez opracowanie strategii wzorniczej dla nowych produktów
Kwarcyt to naturalny kamień, który dzięki swoim właściwościom znajduje szerokie zastosowanie w wykańczaniu i aranżacji wnętrz. Ma bardzo mocno zbitą strukturę, jest twardy, wytrzymały, odporny na zniszczenia i plamy. Te cechy sprawiają, że idealnie sprawdza się, jako materiał do wykonywania parapetów, blatów kuchennych, podłóg, a nawet obudowy kominków. Dodatkowo wizualnie przypomina marmur, więc każdemu wnętrzu doda elegancji i niepowtarzalnego stylu. Co jeszcze kryje się za popularnością kwarcytu?
Największą ozdobą onyksu jest jego barwa. Najpopularniejszy jest kolor czarny, złożony z występujących kolejnych warstw białej i czarnej, ale równie pięknie prezentuje się w kolorze zielonym. Nic dziwnego, że cieszy się on popularnością w branży jubilerskiej. Dzisiaj jest on wykorzystywany przez architektów i projektantów wnętrz. Ze względu na jego nieprzystosowanie do niekorzystnych warunków atmosferycznych, wykorzystuje się go do elementów dekoracyjnych wewnątrz budynku. Jego największą ozdobą jest to, że jego struktura pozwala na przepuszczanie i rozczepianie promieni światła, dlatego bardzo dobrze prezentuje się podświetlony. Dlatego często przed jego montażem pod spód kamienia, zakłada się stelaż ze źródłem światła. Pozwala to uzyskać niepowtarzalny efekt. Każda jego płyta ma unikalne ułożenie słojów.